I entered violin making school in 1989 and have been working as a violin maker and restorer since then. I completed the North Bennet Street School's 3 year violin making and restoration program in 1992, studying with Arthur Toman and Marilyn Wallin. I also spent one summer at the Oberlin Stringed Instrument Restoration Workshop, learning from Vahakn Nigogosian, Horatio Pineiro, Kenneth Meyer, and Yung Chin.

After completing school, I worked for two years at Stamell Stringed Instruments in Amherst, Massachusetts before opening my own shop first in Ipswich, Massachusetts and now in Hartland, Vermont.
I have been fixing things my entire life. Even when I was 3 years old family members would give me things to take apart, tinker with, and sometimes even fix. The parents of my elementary school friends would keep lists of things for me to repair when I came for a visit. If you have an instrument in need of a repair, or even some Je ne sais quoi, drop me a line and let's see what can be done.

I make both traditional instruments and modern designs, both acoustic and electric. I can also make baroque instruments if you desire. I have stopped doing repair and restoration, but I am happy to consider any custom woodworking you may have in mind, whether an instrument, a sculpture, or any other item.

In addition to making and repairing instruments and bows, I sometimes take on other projects. During the 2001-2002 school year an 11 year old boy did an apprenticeship with me, and completed construction of a violin on which he now plays. For detailed information on this endeavor please see the McCumber Violin in the gallery section.

I also work in the Physics and Astronomy Department at Dartmouth College. I'm the lab tech responsible for setting up and maintaining all the undergraduate lab equipment.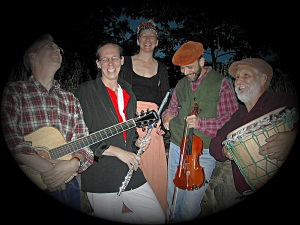 Yes, I play music too. I am currently a member of the band Miles To Go. We are a five piece group playing mostly a mix of Celtic and jazz music. We have a vocalist and also play flute, guitar, violin, octave violin, mandolin, hand drums, percussion, bass, and harmonica. I play mostly violin, bass, and octave violin, with an occasional stint on guitar, mandolin, or vocals. If you're looking for a band for your event, please give me a call. If you'd like to be on our mailing list, please send a blank e-mail to . Thanks.